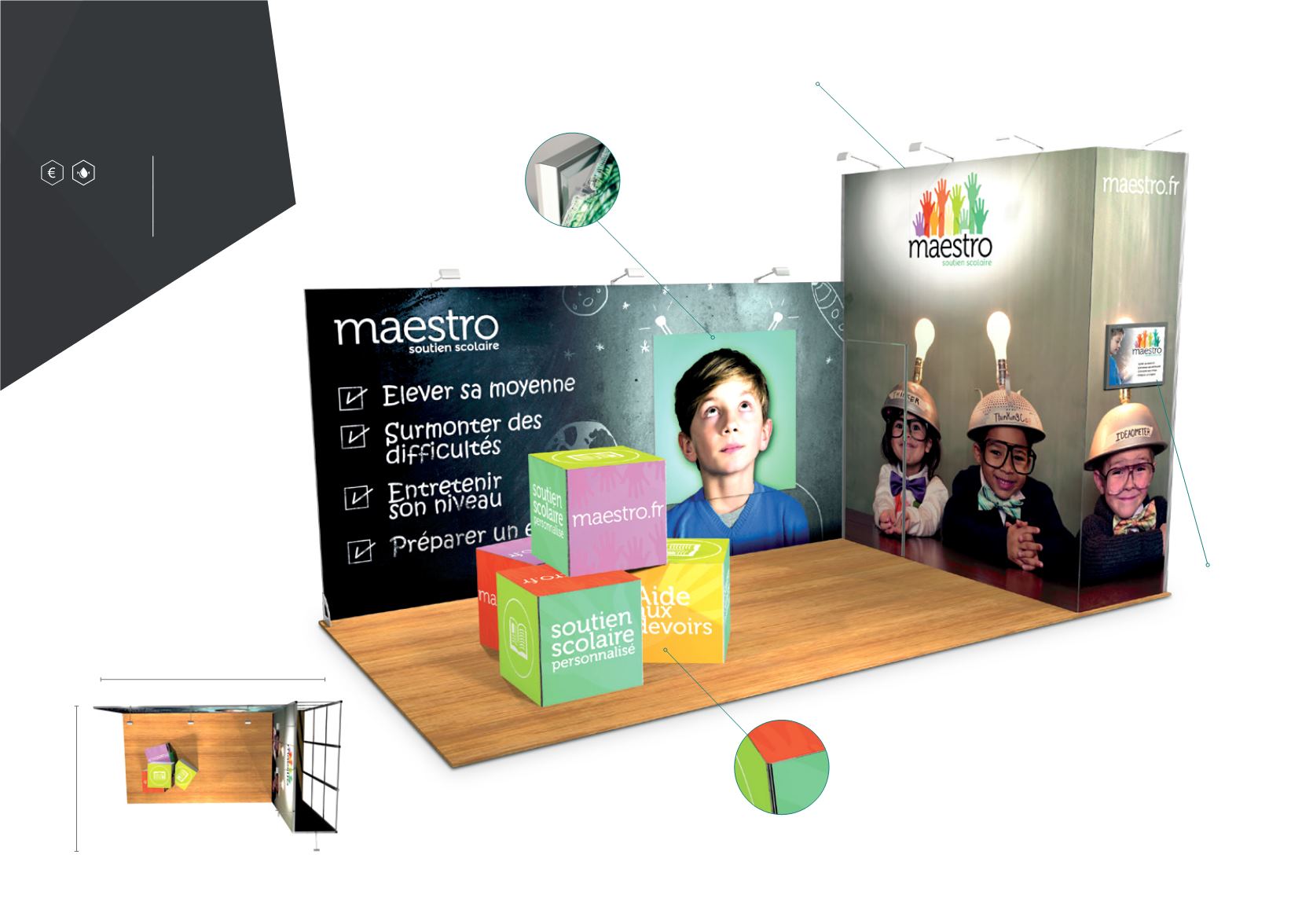 24 | STANDS
CUSTOM STANDS
18 m²
3 m
6 m
height 3,5 m
Layout ideas!
Make your storage area higher and
become more visible by using XL
graphics.
Optional
monitor bracket
optionale
BILDSCHIRM-HALTERUNG
RRP
Hardware and textile
graphics
9590 €
Layout ideas!
Vergrößern Sie Ihren Lagerraum
nach oben und erhöhen Sie Ihre
Sichtbarkeit durch großformatige
Grafiken.
Vector Quick
20 mm aluminium frame. Textile
graphic fitted with PVC gasket. Ideal
for dressing your stand to give it more
depth. Standard and custom sizes.
Rahmen Vector Quick
20 mm Aluminiumrahmen. Textilgrafik
mit PVC-Keder. Ideal um Ihren Stand
zu dekorieren und Tiefe zu erzeugen.
In Standardformate und Maßfertigung
erhältlich.
Layout ideas!
In addition to walls, you can
use our extrusion to create
furniture and other decoration
to enhance your stand.
Layout-Idee!
Nutzen Sie unsere Profile nicht
nur für die Wände, sondern
auch zur Konstruktion von
Möbeln und Deko-Objekten.