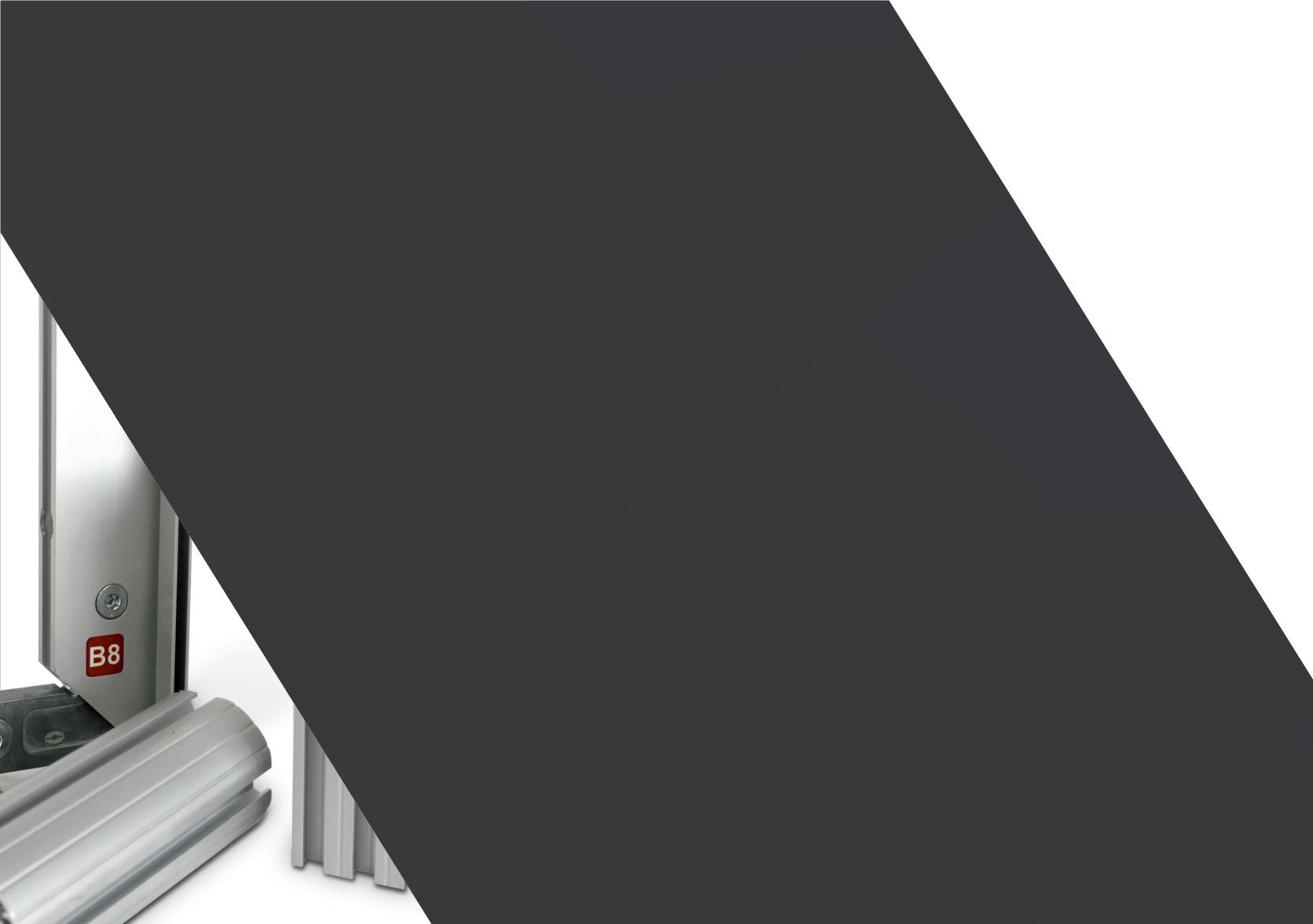 6 | STANDS
Modular
Solutions
Modular stands for optimal visual impact and concepts
which change with each event.
+
Easy to build: numbered profiles for easy assembly.
+
Quick to assemble with an allen key
+
Wide format print: can be quickly renewed to keep your message up-to-date
+
Multiple accessories: just add brochure holders, screen supports, tabletops, etc
+
Easy to transport: 2-part profiles for easy storage in a bag or wheeled case
+
Reconfigurable: simply change the lay-out of your modules for a new design
You can reconfigure your stand as many times as you want, guaranteeing an
excellent return on your investment.
100% modular
From a free-standing graphic wall to a full
exhibition stand, modular systems offer multiple
possibilities for all types of events.
Von der freistehenden Displaywand bis zum
kompletten Messestand – unsere modularen
Systeme bieten Ihnen vielseitige Möglichkeiten
für jedes Event.